Part of proper CPAP therapy involves replacing your CPAP supplies on a regular basis to keep your CPAP working like new. Your equipment wears out over time and can collect dust, allergens, and other irritants! Prevent air leaks and protect your health by easily replacing your CPAP supplies online. We've put together a list of your best options to help you save time and money.
The Best Way To Get CPAP Supplies Online
Now if you would like to get dressed and head on down to your local CPAP store, you certainly can. Go ahead and search "CPAP supplies near me" to find a retailer nearby. However, in this online day and age, it's also incredibly easy to get your CPAP accessories online while saving money!
1. Find A Durable Medical Equipment (DME) Provider
Depending on your coverage, you may qualify to receive your CPAP supplies through insurance. A DME is a company that works closely with patients in order to provide them with medical equipment and services that they need to maintain their quality of life.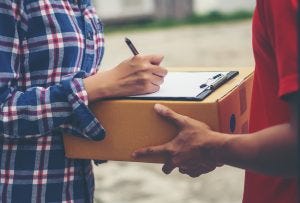 Generally, DME providers are equipped with an educated customer service team to help match you with the best CPAP products based on your individual needs at little to no cost. There is a common misconception that DMEs raise costs more than other types of online retailers, but that's not true!
After verifying your coverage the right DME will contact you with your options to help you receive CPAP parts at the lowest prices possible. Then they handle all of the hard work for you by submitting all of the necessary paperwork to your doctor and insurance provider to make sure your items are sent directly to your home.
2. Browse Big Box Retailers
When searching for items you might quickly google, "CPAP supplies Amazon" and we can appreciate the way you think. Large online retailers typically have the lowest prices on things, especially when you buy in bulk. 
However, larger online retailers might not be able to carry items that require a prescription, such as CPAP masks or the CPAP itself. (Remember you need to replace your CPAP machine every five years.)
So, while you can get some great CPAP accessories or replacement parts such as headgear or seals, for complete items you may need to shop somewhere else.
3. Find Online CPAP Shops
Sites devoted to CPAP supplies often have everything you need for the best prices. They are often approved to work with insurance providers and can submit your prescription for items that require one.
Some CPAP suppliers allow you to get sleep apnea supplies online without a prescription by building CPAP mask kits that have the items packaged individually instead of together. They include all of the same parts as other kits but are simply packages a little differently.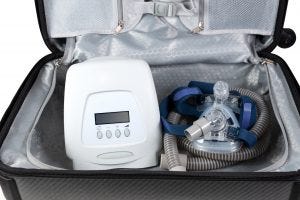 Some places can even help you save by placing you on a CPAP subscription model to automatically send you replacement supplies on a regular basis at discounted prices. This way you'll never forget when it's time for new equipment.
The best online CPAP retailer will have your best interests in mind to assist you with finding the perfect items to increase comfort and compliance for your health. Work with a retailer that has a dedicated customer service team to help answer all of your questions and offers a variety of advanced, modern equipment so help you find the CPAP supplies you like the most.
A great CPAP supplier will have tons of blogs and articles that will help you learn more about sleep apnea and your CPAP. Your journey isn't done once you get a machine, knowing how to clean, maintain it, track your compliance, and more are all crucial for treatment success.
4. Avoid Used CPAP Supplies
Discount CPAP supplies may be tempting but should be avoided. If you find yourself on Craigslist or local neighborhood sites do not trust their CPAP supplies. Once an item like a CPAP mask has been opened they are not FDA cleared to be resold.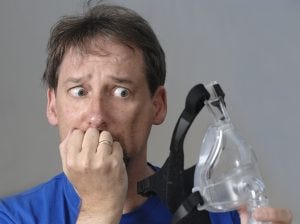 This is because as people use CPAP equipment they constantly breathe into it, filling the mask, tubing, and more with their warm saliva. Over time these items can collect bacteria, viruses, and other harmful pathogens as well as dust and allergens. You just don't know what's inside used CPAP supplies or how well used items work!
Don't be grossed out. You can clean your own equipment with a CPAP cleaner like the Lumin, to wipe out 99.9% of pathogens. However, as items break down and develop cracks it can be difficult to fully eliminate every germ.