Old man winter is here and sure has been cold outside! Some CPAP machines are really missing summer right now. During the summer months, there is more humidity in the air, making CPAP therapy a little easier because the airway is more comfortable. However, during the fall and winter, the air dries out, leading to airway discomfort, congestions, and an increased risk for cold and flu symptoms. But this doesn't mean you have to suffer with sleep apnea in the cold, there are ways to make your CPAP comfortable during the winter.
Make CPAP Therapy More Comfortable In The Winter
Use a humidifier
The most effective way to combat winter dryness is by using a CPAP with humidifier to add moisture to the air passing through your CPAP machine. This helps relieve congestion, swelling, and dryness to make using your machine more comfortable. Many humidifiers come with easy to use settings so you can adjust the heat of the moisture and amount to suit your personal preferences.
There are actually a few different types of CPAP humidifiers to choose from:
Heated Humidifier - This CPAP humidifier uses heat to warm water in order to add it to the airstream. The water sits in a chamber that is smaller than a passover humidifier chamber and the heat can be adjusted to determine the amount of moisture in the air.
Built-In Humidifier - This is a CPAP with humidifier! The humidifier is built into the CPAP machine and can't be removed. They generally help your CPAP device take up less space.
Integrated Humidifier - This is another CPAP with humidifier because the humidifier chamber connects directly with the machine it's designed to be used with. Generally, they will not fit with other machines. They can be removed in order to easily be cleaned.
Stand Alone Humidifier - This humidifier type can be used with any CPAP machine as long as it doesn't have an integrated or built-in CPAP humidifier. They connect to CPAP machines and use ambient tracking to keep humidity consistent.
Passover Humidifier - Passover humidifiers use room temperature water to add moisture to the air. They do not heat the water or the air, so it can be difficult to increase the temperature or amount of moisture in the air. If the temperature drops in the room, then the temperature of the moisture of the air will also drop.>
Avoid CPAP Rain Out
However, keep in mind that humidifiers increase the risk for CPAP rainout. This occurs when the temperature of the air passing through your CPAP house is warmer than the temperature of your room. Warmer air can hold more water, so as the temperature of the air drops water droplets fall and can collect in the tubing
If you've ever had water in CPAP mask or water splash on your face during CPAP therapy then you've been a victim of CPAP rainout. Luckily, you don't have to be a victim again, because it's easy to prevent water from collecting.
How To Prevent CPAP rainout:
Keep your CPAP tubing lower than your head while you sleep.
Keep the temperature in your bedroom warmer.
Use a heated tube to maintain a steady temperature and humidity level.
Keep your CPAP tube warm with a tube cover or by placing it under your blankets.
Use Heated Accessories
If you don't want to go down the humidifier route there are other options:
Heated Tube: You can connect a heated CPAP tube to your device to heat the air passing through it. It can add moisture to the air if used with a passover humidifier.
Tube Cover: You can place a CPAP tube cover over your hose to help keep the airflow passing through warmer.
Keep The Bedroom Warm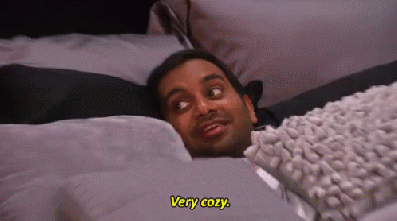 It can also be beneficial to keep your bedroom nice and cozy. This way the ambient temperature passing through your CPAP device will be warmer. Heat things up by:
Turning up the thermostat or using a personal heater.
Turning off any fans.
Keeping your bedroom door and windows closed.
Using warmer blankets and bedsheets to keep your CPAP tube warm.
Keep Using Your CPAP While Sick
During the colder months, people are closer together indoors in tight spaces. As a result, germs spread causing colds and flu to run rampant! When you're stuffy and congested you might not want to use our CPAP, seeking comfort and relief. But your CPAP will actually help you feel better.
If you go without your sleep apnea therapy you won't receive your much-needed rest that your immune system may need to kick the illness out of your system. Instead, you'll be tired, achy,  and could even feel worse than before.
Also, CPAPs can help break up mucus, congestion, and relieve throat pain so you could start to feel better faster.
But it's important to remember that you may need to switch to a full face mask when you're sick. If your nose is congested a full face CPAP mask will provide the necessary oxygen your body needs to rest.
Regularly Clean Your CPAP
Admit it, you feel better and more relaxed when things and so fresh and so clean clean. You'll probably sleep better with clean CPAP accessories that don't have a musk to them. Plus, you'll reduce your chances of getting sick.
Because your CPAP mask touches your face and air cycles through multiple parts, dust, dead skin cells, bacteria, germs, and much more can collect. Be sure to wipe them out be sanitizing your CPAP supplies at least once a week.
However, if you're sick you should wash your CPAP equipment once a day until you feel better to knockout bacteria and germs.
However, who has the time to wash CPAP parts by hand and hang them up to dry? Speed up the process by using the Lumin CPAP cleaner to instantly knock out 99.9% of harmful pathogens in as little as 5 minutes without the use of water or harmful chemicals.
Prevent CPAP Skin Irritation
In the winter as the cold, dry wind hits your skin outdoors and heaters blast indoors, your skin can dry out. This increases the risk for skin irritation and you could potientially become bothered by your CPAP mask.
Protect your skin by: 
Staying hydrated to replinish the moisture in your skin.
Take warm, not HOT showers and baths as hot water can increase dryness and irritation.
Switch from a full face CPAP mask to a nasal one, so your mask will make less contact with your skin.
Use mositurizer on your skin right after you shower and before bed. You can use soothing CPAP gel with aloe vera before bed to protect your skin from your mask cushion.
Make sure your CPAP mask correctly fits so it's not too tight.
Loosen up your headgear. Your CPAP mask should feel snug, but not too tight. It shouldn't be painful to wear or cause pressure.
Place a CPAP liner agianst the seal of your mask to create a protective barrier. This will help protect your skin against CPAP mask allergies too.
Clean your CPAP mask regularly to remove dust, debris, and oil before they come into contact with your face.
Replace your CPAP mask according to your resupply schedule. CPAP masks break down overtime and can become rought and abrasive against your skin.
Don't Forget Your CPAP During Holiday Travel
With the winter season comes winter holidays that involve a lot of travel to see friends and family. You may have to cook, clean, drive across the country, catch a flight, rush out for last minute gifts, and more.
It may not seem like such a big deal to keep up with your CPAP during this hectic time. What could go wrong for a couple nights at the in laws without it? Your sleep could. Without using your CPAP your old sleep apnea symptoms could return. Then BAM, it's christmas morning. The kids are screaming, presents are flying, the dog is barking, your step mom needs a hand in the kitchen, and more!
Here are a few CPAP travel tips to simplify holiday trips:
Your CPAP is a medical device, so it doesn't count as your carry on. You can take it on the plane with you.
Your CPAP will need to be checked by TSA, so pack it in plastic bags so it won't get dirty as it passes through security.
If your CPAP is heavy, reduce some of the bulk by getting a travel CPAP. There are smaller, compact models that even weigh under a pound. They have all the great features of larger machines, only they won't be a pain to carry around.
If you need an alternative power source there are battery powered CPAPs, solar powered ones, and options that are compatible with car adaptors.
Empty your CPAP humidifier before you pack your CPAP so water won't spill out in your bag.
Carry your CPAP in your carry on so it won't get lost if something happens to your luggage.
Whatever the challenge, if you are having a hard time using your CPAP machine during the winter months and none of these tips work for you, get in touch with your doctor or contact one of our clinicians with the chat option on CPAPSupplies.com. We are here to help!