Memorial Day is the unofficial start of summer. This summer, more people want to hit the road in an RV. It's no surprise why. Overall, people love to camp to relax, escape the stress and reconnect with friends and family. Because more RVs today are lighter and smaller, more people are RVing for the first time!
If you've been RVing for years or new to the road, you may feel tempted to skip the CPAP to go camping with sleep apnea. CPAP while camping might seem like an impossible task, but with a few modifications or accessories, it is possible to safely enjoy RVing.
How to Power a CPAP in an RV
Before you do anything, check your CPAP (or BiPAP) machine and review your power set up in your RV. Most CPAP machines run off an AC current, but some have a built-in plug for a DC current. As you know, electricity is at a premium in a motorhome so you'll need to be selective about what appliances your run while using your CPAP. Because your CPAP is essential to your health, it needs to be a top priority on your appliance power hierarchy.
CPAP on Shore Power
With shore power or by running a generator you can plug your CPAP into a 120 AC plug. If you're using CPAP on shore power, you'll need to be selective about what appliances are also running. Campgrounds offer either 30 amp or 50 amp and you don't want to trip your breaker in the middle of the night. Your appliances will tell you their required wattage or amperage.
Some common RV appliances and electronics amperage requirements:
Coffee maker - 8.3 amps
Converter - 8 amps
Hair dryer - 9 to 12 amps
Microwave - 13 amps
Refrigerator - 2.8 amps
Roof a/c 13.5 amps
TV - 1.5 amps
Toaster - 8 to 10 amps
VCR - 2 amps
Electric skillet- 6 to 12 amps
Most motorhomes have a 12-volt outlet near the bed. You can either change the outlet to 120 Volt, run an extension cord from the nearest AC outlet or just buy a 12-volt inverter cord for your CPAP machine.
Boondocking with CPAP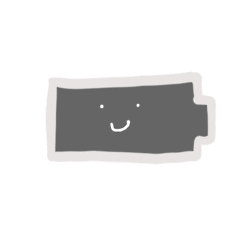 Most CPAP machines are between 30-60 Watts. Watts is a unit of power and a function of current (amps) and volts (Watts= amps x volts). If you're running your CPAP off a battery, you need to know the power demand in ampere-hours. Obviously, you don't want your battery dying in the middle of the night.
How to Find Amp Draw
The direct battery connection formula is Watts/volts=amp draw. So for a 30 Watts or 60 Watts machine, the calculation is
30 Watts/12 Volts = 2.75 amps from the battery.
60 Watts/12 Volts =5.5 amp draw.
To find amp-hours, multiply amp draw by the number of hours CPAP will run. Because you should use a CPAP for the entire time you're asleep, you should calculate how many amp-hours you'll be asleep. So assuming you have a 60 Watts machine, the calculation for amp-hours:
5.5 amps for 8 hours of sleep = 44 amps from the battery
5.5 amps for 10 hours of sleep = 55 amps from the battery
If you're running an inverter, it draws some current too. Add 10% to be safe.
60 Watts/12 Volts= 5.5 amp draw. 10%= 0.55 amps. Total amp draws with inverter= 6.05 amps an hour. So to use a CPAP on a battery all night, you'll need 48.4 amps for 8 hours of sleep.1, 2

---
---
CPAP Battery Options
Having a backup CPAP battery is a great idea. Your CPAP brand will have its own CPAP battery. Most of these rechargeable batteries last for over 12 hours and are small and lightweight. A more affordable but cumbersome option is to use a deep-cycle battery with a DC battery adapter. You can also bring a Transcend Portable Solar Battery Charger in case you need to charge your battery when a power source is unavailable.
Space is at a premium in a motorhome and travel CPAPs are designed to be small. They fit in the palm of your hand and can be easily stored.  Also, some of these machines come with a rechargeable built-in battery. These are great if you're ever boondocking.
CPAP Cleaning
Clean CPAP machines and supplies help maintain the effectiveness of the treatment and help you avoid an infection. Cleaning your CPAP at home or in a motorhome follows the same process. Wipe your mask daily and do a deep clean weekly. The daily mask wipe down prevents any bacteria from growing in your mask. A deep clean consists of a bath of warm, clean water and mild soap. Add your mask and headgear and churn them around gently. Hang and air dry your items.
CPAP tubing doesn't require a daily wipe down as long as you wipe your mask down. Follow the same bath procedure for the tubing as the mask.
Follow the recommended replacement schedule. Dirty filters are the number 1 culprit for a dirty CPAP machine. You'll need to clean filters every day. If you're traveling with your CPAP, you should consider using disposable filters in case there isn't clean running water to sanitize non-disposable ones.
If you have space, an automated CPAP cleaning device saves you time. These devices clean and sanitize your CPAP mask, but they do require power. Simply place your equipment in the sanitizing machine and remove them later, for a hands-free, space-saving way to keep your CPAP supplies bacteria free.
A SoClean takes between 5-12 minutes to sanitize your CPAP mask. The  SoClean runs on dual voltage 110-240v and 50/60hz.
The VirtuCLEAN takes a little longer at 30 minutes, but it might be ideal for an RV. Measuring in at 4.75" L x 3.75" W x 2.12" it takes up very little space, and it runs on a rechargeable lithium-ion battery. Each charge should give you no less than 7 full cleaning cycles before requiring recharging.
CPAP RV Storage
Bringing a new item on board your RV can be challenging as space is limited, especially when everything has been organized already like a mastered game of Tetris. Purchasing a smaller, mini CPAP can help save a space.
The Transcend Mini and Resmed AirMini are lightweight, smaller CPAP options for traveling. You can also take them in protective travel cases the protect them while driving. However, where do you store the CPAP in its travel case?
Will they fit in the overhead bin above the table, under the kitchen sink, or on a bathroom shelf? If space is limited consider getting a bed with drawers for storage built into the frame. You could also use a caddy nightstand to place items beside your bed, like a hanging basket on the side of your mattress.
When you're parked you don't have to worry about storing your CPAP equipment, but probably still want it neatly out of the way. To achieve this use suction cup hooks or command strips to hang up your mask and tubing when not in use. Command Strip Cord Bundlers will allow you to actually wrap your hose up for nice and neat storage.
Preventing CPAP Condensation
If it gets cold in the night, colder than the temperature of the air passing through your CPAP hose then condensations could accumulate. If enough moisture accumulates then it could actually drain towards your face for an unwanted splash effect during the middle of the night. This issue can be prevented by heating your CPAP tube. You can use a hose cover, that fits over the tube to keep it warmer on the inside or purchase a heated tube that plugs directly into your CPAP machine.

If you have a CPAP with a humidifier you can adjust the settings as necessary to prevent condensation, however, if you're on a humidity setting that has been prescribed by your doctor, check with them before adjusting it.
Always make sure you have enough distilled water with you on your trip to fill your humidifier chamber. And remember, a humidified also requires power. If you're drydocking consider skipping the humidifier to save your battery. In all likelihood, you won't need to the CPAP humidifier during the summer anyway.
Don't Skip the CPAP or Avoid the Road
CPAP therapy is essential for your health and safety. Studies show the dangers of lack of sleep. Drowsy driving accounts for nearly 20% of collisions and un untreated driver has a situational performance similar to someone with a BAC of .06-.08. You certainly don't want to be impaired while hauling thousands of pounds. With a few simple modifications and accessories, you can enjoy camping with sleep apnea.
1
https://www.thetruckersreport.com/truckingindustryforum/threads/cpap-inverter.209455/page-2
2
http://www.motorhome.com/tech/rv-tech-questions/rv-tech-savvy-refrigerator-makes-battery-go-dead/