There is a popular rumor that CPAP machines are uncomfortable and cumbersome, when in reality personal CPAP success stories abound. CPAP therapy is the must successful way to manage sleep apnea and often patients feel as if it gives them their lives back.
If you are hesitant to start using a CPAP machine to treat sleep apnea, it's time to take your health back before your dangerous sleep disorder leads to more serious health problems such as heart disease, high blood pressure, obesity, and more. Studies have shown CPAP has significant improvements in subjective  and objective measures like:
sleepiness
snoring
irritability and mood
Check out the following CPAP success stories to see how lives are greatly improved once sleep apnea is under control.
Personal CPAP Success Stories
David: I was diagnosed over ten years ago. Before that, I was on four medications. Heart medicine, an inhaler twice a day and blood pressure medicine.  I am now off of all the medicine and literally am a new man.  Amazing that all of that could be fixed with a CPAP machine. Very thankful.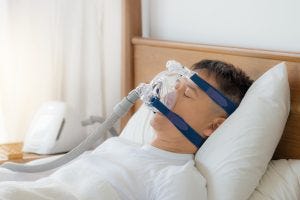 Joe: Before CPAP I was always tired.  I came home from work exhausted and would fall asleep for an hour before dinner, go to bed by 9 pm and be up at 6 am and still be tired. At night my wife used to hit me because I'd always be holding my breath which made her tired since she couldn't sleep well because she was worried about me.
People refused to stay in the same hotel room with me because of my snoring, one time my step-father even slept in the hotel bathroom because I was so loud!  When I went camping people would yell in the middle of the night at me because I snore so loud!  After CPAP I no longer snore, and I am no longer exhausted after work...as a matter of fact if I ever do take a nap (extremely rarely) I can't even do it without my CPAP.  My quality of life is amazing now!!! I have even encouraged some others to go and get tested, which has made their lives much better also!!! I am sure CPAP has saved my life!!
Tom: Lowered my blood pressure, not snoring anymore and my wife can sleep without listening to the chainsaw snoring.
Kim: My husband has been using a CPAP machine going on 3 years.  It has made such a remarkable change in not only "MY" quality of sleep from not having to listen to HIM snore all night, but it has made a wonderful change in his sleep, his attitude (less grumpiness) and his overall health!  Aside from the physical aspect of the benefits of his CPAP use, it has also affected me emotionally.  Now I am not so fearful of losing him early in life to a heart-related death from his sleep apnea....I can't imagine my life without him!
Tracie: I never thought I would use one, but it changed my whole life. I feel so much better. I have more energy, and I actually sleep better. And when I don't use it I can feel it.
Lisa: People can actually sleep in the same house as me and not want to smother me in my sleep due to the noise. I can also remain awake while I drive and work. I feel better. So does everyone else!
Melissa: I have used my CPAP for a little over a year now. I do not wake myself up by snoring and I don't have to prop pillows up to feel like I could breathe.  I cannot sleep without it.  I feel comforted by wearing my CPAP and knowing I am getting a good nights rest.  I feel so much more rested and energized since using the CPAP.  I would recommend it to those that need it.
Timothy: Plain and simple, I can't sleep without it.
Steve: CPAP has given more restful nights and my wife says that she's able to sleep together with me because I don't snore and keep her up.
Charlena: My husband and I feel that CPAP therapy has had a tremendous impact on our lives. A few years ago, I noticed my husband's snoring and strange breathing. I am a light sleeper and he would wake up gasping for air during the night. After he had quite breathing many times, I knew it was time to get help! When he was tested, they stop the tests before the duration. He had stopped breathing so many times it was evident that he needed CPAP therapy. It's been a few years now and we both rest much better now. We are so thankful that this therapy has increased his quality of life.
Deanna: I've been on a CPAP since 1999. It took six months to get used to wearing something on my face at night. I would push it off and not even know it. I can't sleep without it now. I can't always afford to buy new masks because they are very expensive. Right now I have my head gear tied together. Sometimes you have to do what ya gotta do!
Carmen: I have COPD and Asthma and I feel good every day because I can be relaxed that I know I am getting enough air to breathe and sleep.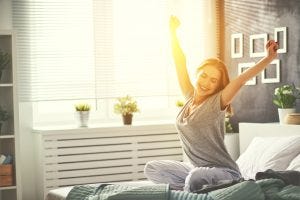 Carlos: It has drastically changed my overall health and wellness.  Before the CPAP I always had terrible headaches and was restless daily. My energy levels were low and I was short-winded. Now I have the energy needed to lead a successful life. The CPAP has given my life a complete 180.
Shemp: CPAP made all the difference in the world for my mom.
Jack: It keeps me alive! LOL Without it I'd be dead already. Simple as that.
Sandra: I sleep much better and very soundly. My husband's sleeping is also much better without me snoring. I'm slowly losing weight because I'm healthier, which has also been a big plus in my life.
Tips For Extra CPAP Comfort
If you need assistance adjusting to your new CPAP there are a few ways to help yourself adjust.
Wear your CPAP mask a few hours before bedtime and during naps to get used to it.
Try a nasal mask if you feel as if your full face mask is uncomfortable. You can also try a nasal pillow mask.
Use a CPAP with a humidifier to add moisture to the pressurized air.
Try a different mask cushion or a mask liner if your skin is sensitive to your mask.
Clean your mask more often to wipe away dust, allergens, and bacteria.
Make sure you have the correct mask size. You will need to adjust mask sizes if you gain or lose weight.
Place a cover on your CPAP tube to make it more comfortable.
Get a shorter hose to avoid getting tangled in the night.
Get a longer hose to be able to place your CPAP machine farther away.