How to Choose a Mattress for Obstructive Sleep Apnea
For those who suffer from sleep apnea there is no better treatment than using CPAP therapy, but one of the most common questions around sleep apnea is how to make sleeping with a CPAP machine more comfortable. After all, the benefits of positive pressure can be lost if tossing and turning tangles your tubing.
While a new mattress is not a cure for apnea, the right bed can make a world of difference for a good night's sleep. We've reached out to nine industry experts on sleep science and mattress technology and asked them:
What makes the best mattress for sleep apnea?
What mattress do they personally recommend for CPAP users?
We've listed the best mattresses below, but first the criteria that you should look for when considering a new bed:
The Best Sleep Position for Obstructive Sleep Apnea
One of the most important recommendations for sleep apnea is your sleep posture, and the experts all agreed that side-sleeping is optimal for sleep apnea relief.
"First off, they should find a mattress that provides excellent pressure relief for side sleeping; studies have shown that side sleeping can be the best position for curbing snoring and sleep apnea," says mattress expert and CPAP-user Marten Carlson of the mattress research site Mattress Clarity.
"Sleeping on either side of the body can keep the tongue and muscles of the throat and palate from falling into the throat and causing snoring or sleep apnea," writes Rose MacDowell, Chief Research Officer at Sleepopolis. (For other sleep positions, check out Rose's Guide to Better Sleep Posture.)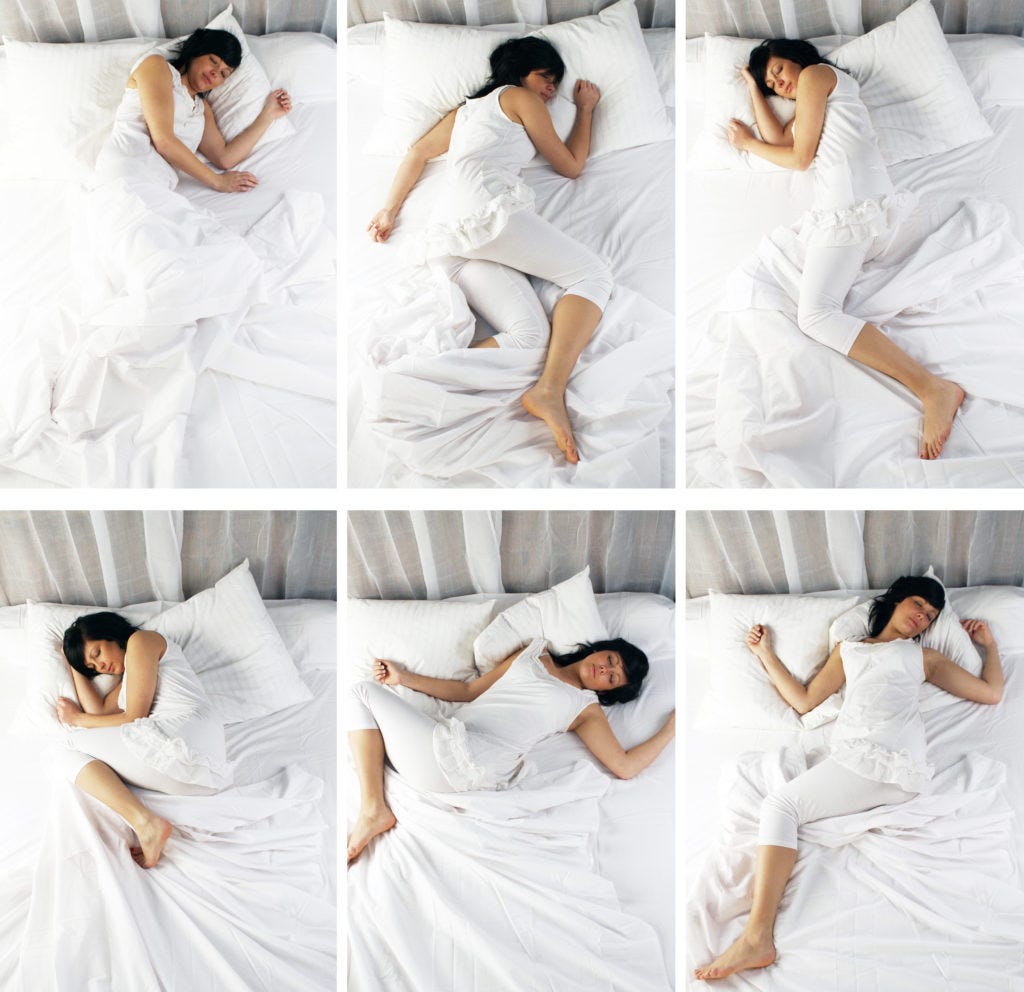 The difference is dramatic, with one study finding the severity of apnea incidents to be twice as high when participants slept on their back as opposed to a side position.
"It's also more comfortable for those using CPAP machines," adds Hannah Edmonds, sleep expert at DailySleep.org. "Thus the right type of mattress for sleep apnea should promote comfortable sleeping on the side to open your airways and help you breathe more easily while you sleep. Proper posture, or neutral spine, is another aspect that should be on the mattress shopping list of sleep apnea sufferers."
The Right Firmness for Sleep Apnea
No less important than posture is finding the right firmness for your body.
According to Meg Riley, Certified Sleep Science Coach and Editor-in-Chief at the sleep health resource SleepJunkie, "If you're looking for a mattress to alleviate the symptoms of sleep apnea, we suggest a bed with medium-firm firmness as well as an adjustable base. Medium-firm mattresses are effective at keeping you lifted on 'top' of the mattress in a neutral position, which helps keep the airways open. Softer beds, on the other hand, can allow for more sinkage, worsening the symptoms of sleep apnea."
The Materials Make the Mattress
"Make sure the materials are hypoallergenic and keep allergy sufferers in mind," suggests Carolyn Burke, Research Writer at Sleep Advisor.
"If you have breathing problems the last thing you would want is a mattress that increases your breathing problems," points out Ben Trapskin, founder of the popular mattress review site Sleep Sherpa. "Therefore, it is recommended to opt for natural and organic materials as opposed to synthetic ones. Synthetic mattresses are known to contain volatile organic compounds that trigger conditions of asthma, allergies, and respiratory problems."
However, if your mattress of choice isn't made of natural materials, the experts all echoed that you should seek one that is hypoallergenic and/or contains antimicrobial properties.
The Best Mattresses for Sleep Apnea
Alesandra Woolley, Certified Sleep Science Coach and Executive Editor at Mattress Advisor
The ZenHaven mattress is a great choice for any type of sleeper but has benefits that are particularly important for people who suffer from sleep apnea.
The ZenHaven is made with top-of-the-line, organically sourced materials that help make this mattress hypoallergenic. It's also naturally resistant to mold, microbes, and dust mites.
For starters, the ZenHaven is made with natural Talalay latex which provides optimal support and spine alignment. Keeping a healthy sleeping posture helps prevent unwanted aches and pains, but also helps to keep your airwaves open while you're sleeping. This is especially true for anyone who suffers from sleep apnea.
The malleable yet supportive latex in the ZenHaven also makes this mattress compatible with most adjustable bases. Adjusting your elevation can be a huge benefit for people with sleep apnea.
Finally, ZenHaven comes with a unique benefit that most other mattresses don't offer -- you can flip the mattress and use either side. One side of the mattress is firmer, while the other is softer.
This is great for people who aren't sure which firmness level they prefer or whose sleeping preferences may change over time. Both sides of the mattress are designed with 5-zone comfort support to provide optimal pressure relief where it's needed most."
Logan Block, Mattress expert and Director of Content for Sleepopolis
"It uses a comfort layer made from a proprietary hyper-elastic polymer grid that allows for great air flow throughout the structure and is designed to remain temperature-neutral through the night. This material is also extremely bouncy, which helps ensure you sleep on top of the mattress and enjoy plenty of air flow around your body.
Sleeping cool isn't the only benefit you'll enjoy on the Purple. Its unique polymer is set up in a grid structure, so the walls of the grid collapse in the areas where you need the most pressure relief and remain upright in the places where you need support. This leads to a unique-feeling mattress that should offer side sleepers adequate pressure relief around the shoulder and hip — without sacrificing the support necessary to maintain healthy spinal alignment." For a deeper look at side-sleeping, check out Logan's guide on side sleeper mattresses.
Marten Carlson, Mattress expert at Mattress Clarity and CPAP user
"To start, we recommend seeing a medical professional if someone is struggling with sleep apnea or snoring. That being said, there are a few features that sleep apnea sufferers should look for in a mattress.
First off, they should find a mattress that provides excellent pressure relief for side sleeping; studies have shown that side sleeping can be the best position for curbing snoring and sleep apnea.
Second, they should try to find a mattress that works with an adjustable bed. Other studies have discovered that elevating the head while sleeping can also cut down on snoring.
Finally, the mattress should ideally be hypoallergenic or contain antimicrobial; allergies can exacerbate snoring and sleep apnea symptoms.
Based on these criteria, the Layla is our pick for the best mattress for sleep apnea. It is a flippable mattress that features a soft, pressure-relieving side and a firmer, more supportive side.
The soft side offers excellent pressure relief for side sleeping. While stomach sleeping isn't the healthiest position for your back, it is also a good position for snoring.
The firm side of the Layla could also be a good match for those stomach sleepers out there. In addition, the Layla works with an adjustable base, and the company even offers its own model!
Finally, the Layla contains copper-infused memory foam; copper is cooling and also antimicrobial. This should cut down on allergies and snoring due to allergies."
Meg Riley, Certified Sleep Science Coach and Editor-in-Chief at Sleep Junkie
"Our recommended mattress is Amerisleep's AS2, a medium-firm memory foam mattress (which is also available in a hybrid version as the AS2h).
We like the Amerisleep AS2 because it combines pressure-relieving foam and zoned support technology to promote healthy, comfortable sleep. Unlike many mattress brands, Amerisleep uses plant-based memory foam in their mattress, making their beds cleaner and healthier for both you and the environment. Their proprietary plant-based Bio-Pur® conforms to your body to evenly distribute your weight and provides responsiveness if you change positions. In addition to cushioning memory foam, Amerisleep also includes HIVE® technology in their mattresses to offer full-body dynamic support. HIVE® is softer under your shoulders and hips to alleviate pressure but firmer under your torso to maintain neutral spinal alignment.
Ultimately, HIVE® facilitates healthy sleeping positions—and sleeping in a healthy position can minimize or even prevent some of the symptoms of various sleep disorders (such as sleep apnea).
The best way to help treat sleep apnea, though, is to invest in an adjustable bed frame. Adjustable beds allow you to elevate the angle of your head and feet to find the most comfortable position for sleep.
For sleep apnea sufferers, these are beneficial because they make it easy to adjust your head to an angle that'll open the airways and facilitate easier breathing. Adjustable bed frames are a go-to solution to silence snoring, which means they should be plenty effective in reducing discomfort associated with sleep apnea and helping you achieve deeper, more restful sleep.
We recommend Amerisleep's Adjustable Base because it's one of the most sleep-enhancing bases on the market, featuring full-body dual massagers, under-bed lighting, programmable wireless remotes, USB charging ports, and of course, head and foot articulation.
Plus, Amerisleep offers their Adjustable Bed+ Package which pairs an adjustable base with one of their mattress models (like the AS2) for a discount on both products (saving you up to $1500). "
Carolyn Burke, Research Writer at Sleep Advisor
"[T]here are a few key features we would recommend someone with sleep apnea look for when purchasing a mattress. Make sure the materials are hypoallergenic and keep allergy sufferers in mind. Opt for a mattress that helps you to sleep cool. Choose a bed that works best for side or stomach sleepers. Along with these tips, we definitely believe an adjustable bed is a huge asset to those with sleep apnea. If sleeping on the back is preferred or necessary, an adjustable bed can allow the sleeper to be somewhat elevated, which could keep the airways a little more open."
Several mattresses meet Carolyn's top criteria for CPAP users; you can see all 6 mattress recommendations for sleep apnea on Sleep Advisor.
Ben Trapskin, Founder of Sleep Sherpa
"One of the best natural mattresses available in the market, Avocado mattress features an eco-friendly construction with 100% organic certified latex, organic cotton, and wool. The Avocado is a blend of the traditional innerspring with elevated comfort feature foam that assures a chemical-free, all-natural night's sleep.
The bed comes with environmental certifications like OEKO-TEX and GREENGUARD which ensures safety from hazardous substances.
Pros:
The firmness paired with the thickness of this mattress makes it a perfect choice for sleepers with heavier body frames.
Committed to handcrafted construction and all-natural material, the bed comes straight out of the collection with no noticeable off-gassing.
People who prefer a responsive and durable latex mattress should go for this product.
Those who tend to sleep hot should opt for the Avocado."
Take a look at Ben's other considerations for choosing a mattress for sleep apnea.
Casper
Hannah Edmonds, Sleep Expert at DailySleep.org
"Sleeping on your side can cut the number of apnea episodes in half, and it's also more comfortable for those using CPAP machines. Thus the right type of mattress for sleep apnea should promote comfortable sleeping on the side to open up your airways and help you breathe more easily while you sleep. Proper posture or neutral spine is another aspect that should be on the mattress shopping list of sleep apnea sufferers. We think that memory foam is an ideal material for that because it offers superior pressure point relief by cradling the hips and shoulders. As for the right amount of support, we typically recommend a mattress of medium firmness - soft enough to keep you comfortable and in proper alignment, but firm enough to prevent your hips from sinking too deeply.
The Casper is a 12" tall mattress made of layers of high-density polyfoam, memory foam, and a special layer of zoned support which provides targeted relief to different parts of the body. Its base polyfoam layer is thicker than average, resulting in strong overall support and extra firmness in the center of the bed where your hips rest, while a softer layer of memory foam offers ample cushioning and body contouring. All the layers work together to create the right balance between comfort and support and promote sleeping on the side, which is ideal for sleep apnea sufferers. However, if you can't break the habit of elevating the upper body, whether with a wedge pillow or an adjustable bed frame, you can also reduce sleep apnea symptoms when sleeping on your back."
Adam Tishman, Co-founder of Helix Sleep
Our best mattress for sleep apnea is the Midnight model because:
It's a mattress specially designed for side-sleepers, which is a better position for those who suffer from sleep apnea
It's a medium-firm mattress, which is what most people match to in our sleep quiz and is our most popular mattress
Additionally, we also have other products that could be good for people with sleep apnea, including our Wedge pillow - for back sleepers it can improve breathing and circulation that may be impaired in the supine position."
In fact, Helix's wedge pillow was named best wedge pillow for sleep apnea by sleep health giant Tuck.com.
Nesli Ozdemir, Founder of Girl on the Mattress
"From a mattress perspective, a firmer mattress would keep the heart [elevated] and a thin pillow would keep the throat areas open and lifted rather than sinking in and closed, that's why it would ease the breathing in my opinion. Good quality firmer mattress recommendations: Winkbeds Luxury Firm for innerspring hybrid design, Molecule mattress for memory foam lovers.
The cover of WinkBeds Mattress is made with a Tencel fiber, a eucalyptus-based 100% natural performance fabric making it eco-friendly. It is cool, soft and wicks away heat because it is extremely breathable. The cover also contains a memory foam layer quilted in as a pillow top."
If you prefer memory foam without the innerspring, you can also see Nesli's review on the Molecule.
Conclusion
Ultimately, the best mattress for sleep apnea is the one that keeps you the most comfortable, but these expert tips should guide you towards a more informed choice. Together with your CPAP machine the right mattress can give you a peaceful and restorative night's sleep.