CPAP supplies are built tough to be utilized for effective sleep apnea therapy, but they don't last forever. Over time the plastics and silicone in different types of CPAP masks, tubing, and more deteriorate and break down. They can crack and lead to air leaks, causing your sleep apnea treatment to be less effective. Plus, these items can collect germs, bacteria, and other
harmful pathogens.
That's why it's incredibly important to
replace your CPAP equipment
on a regular basis.
CPAP Mask - Your full face CPAP mask and nasal mask need to be replaced every 3 months.
Why? Because these items actually touch your face and the oils on your skin can cause the plastic the break down leading to discomfort and leaks. Plus it could collect bacteria that leads to irritation and breakouts.
CPAP Mask Cushion - The cushions or pillows that go in your CPAP mask need to be replaced once a month.
Why? These items have more exposure to your skin and break down at a faster rate. They're also responsible for creating a seal to prevent leaks. If they're cracked they can't perform properly.
CPAP Tube - Your CPAP tubing needs to be replaced every three months.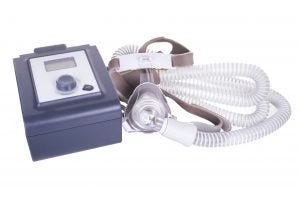 Why? Condensation collects in the tubing over time, increasing the risk of contamination that could enter your lungs. The warm humid climates create the perfect environment for mold growth. Plus, small holes can form over time, causing your CPAP treatment to become less effective.
CPAP Headgear and Chin Straps - Headgear and chinstraps should be replaced every six months.
Why? Because over time the fabric stretches and gives out. They won't be able to hold your CPAP mask in place as effectively. The velcro straps may weaken as well.
CPAP Filters - Your disposable CPAP filters should be replaced every two weeks. Your nondisposable filter should be replaced every six months.
Why? CPAP filters collect dust, allergens, and other particles over time and become clogged and worn out. After a while, they lose the ability to purify the air your breath, increasing your risk of inhaling irritants.
CPAP Humidifier Chamber - Replace your CPAP humidifier chamber every six months.
Why? Minerals from tap water can collect causing the water chamber to become discolored, cracked, and cloudy. Bacteria can collect in the cracks as they collect moisture, increasing your risk of infection.
Join Our Resupply Subscription
You have better things to do than worry about when you need to replace your CPAP supplies. That's why you can easily subscribe and save!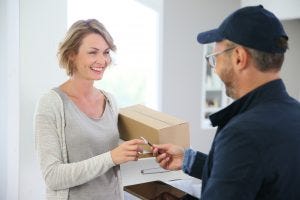 Once you sign up your CPAP equipment will be shipped to your home on a regular basis. Your full face CPAP mask, tubing, filters, and more will be sent right to your doorstep with free shipping based on your regular replacement schedule. Plus, you'll receive 10% off on your supplies and free shipping every time.
The subscription is easy to manage and change at any time. You can view your next shipment dates, skip a delivery, or cancel your subscription at any time if needed. Also, you can change your shipping address and card information in your account.
Once an order has been placed you can't add additional CPAP equipment, but you can place a new subscription and select the same ship date as the rest of your order.
This gives you the chance to try out new equipment such as the best CPAP masks:
ResMed AirFit F30 Full Face Mask - This CPAP full face mask has a modern, lightweight design for minimal skin contact. The AirFit F30 makes it easier to watch TV, sleep on your side, wear glasses, and much more. It's the best CPAP mask for side sleepers. Plus, the comfortable seal reduces pressure for great sleep without embarrassing red marks in the morning. It also has an incredibly quiet design, so it won't keep you or your partner awake.
Respironics Dreamwear Full Face Mask - This CPAP mask connects at the top of the head instead of the nasal bridge to provide freeing comfort. The mask has a new, lightweight design for the ultimate comfort. Enjoy restoring rest without becoming entangled in the hose and without waking up with red marks or irritation.
CPAP Cleaner Hacks
Even though you replace your items on a regular basis, it's important to clean them on a regular basis to knock out harmful pathogens. But who has the time to wash their CPAP supplies by hand?! Luckily, there are a few ways to speed up the process.
Use the Lumin CPAP Cleaner. Simply place your CPAP equipment inside the machine and they'll be 99% bacteria free without the use of water or harmful chemicals in as little as 5 minutes.
Get some CPAP mask cleaner spray to spritz your mask at any time. They even make travel sizes to help you stay fresh and clean even while traveling.

Use CPAP wipes to quickly knock out germs without having to totally soak your supplies and wait for them to dry.